After many many weeks of blood sweat and tears I've finally managed to finish building my stand and plumbing my very first SW setup. I'll try my best to update this thread on a regular basis along with pictures and findings.
I'll begin by listing my equipment that's running on the current setup.
*40g Breeder tank Drilled with custom built overflow box made by yours truly
*Overflow uses the Herbie design which utilizes an emergency overflow. (So far this is dead silent and is working well)
*Custom built stand with 3 doors to allow access to sump. My beautiful wife did an amazing job painting it as well.
*20g Long sump with 3 different section. (Return pump, Refugium, Filter Sock & Skimmer)
*Hydor Seltz L40 Return Pump
*SCA 302 Protein Skimmer
*Filter sock
*Maxi jet 1200 powerhead (temporary)
*Aqueon Pro 100w heater
*About 15lbs of Live Rock
*About 25lbs of Dry Reef Saver Rock
*Dry Sand Oolite (sugar fine)
*36" Quad T5HO Light Fixture from Fishneedit.com. (2 Actinic & 2 14k)
And now the pictures.
Feel free to leave some comments and suggestions.
All 4 bulbs are running here.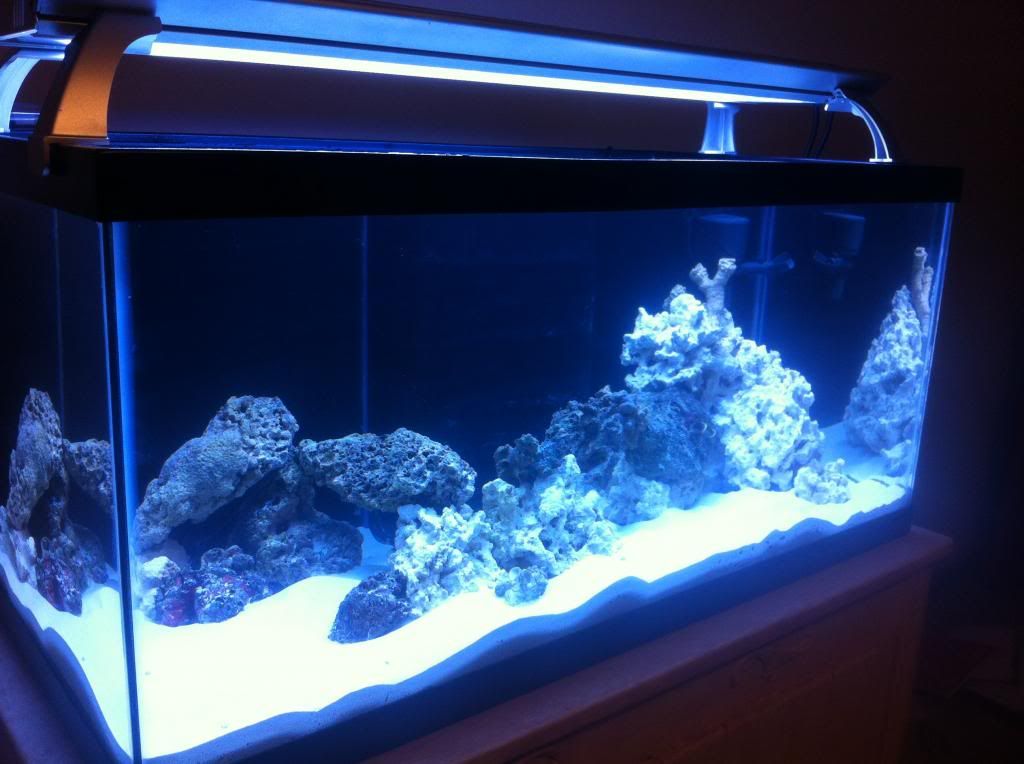 Running only the 2 Actinics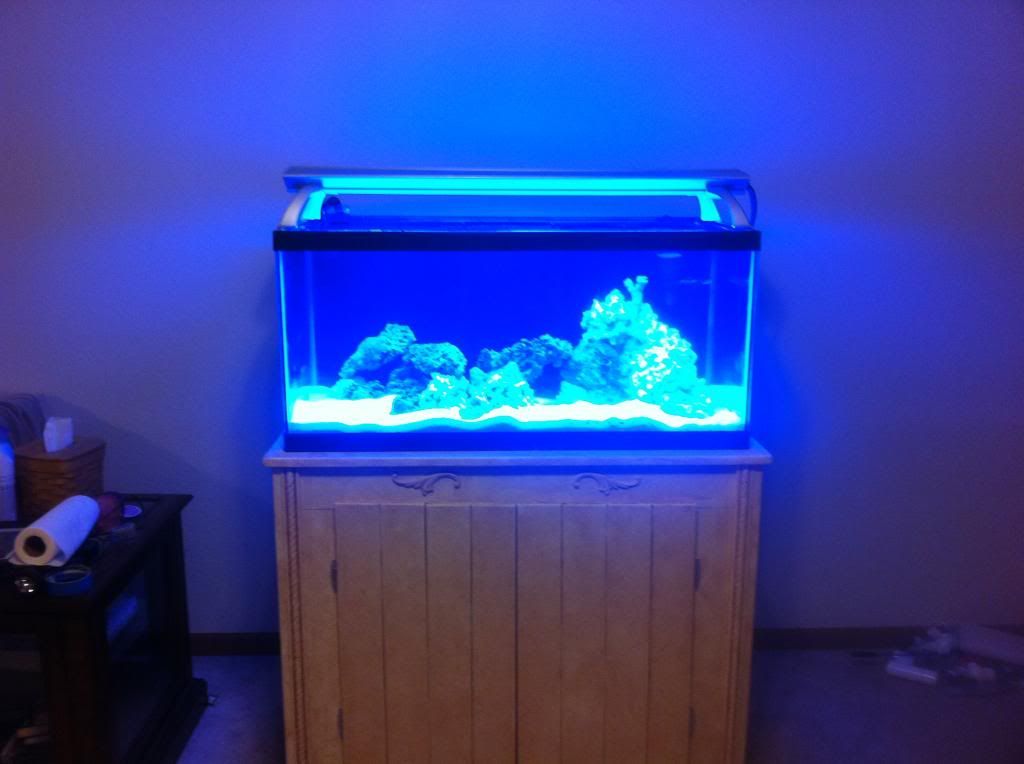 I didn't put the skimmer in until last night.
Ignore the blue tape I was checking if I had any leaks when I unplugged the return pump.
Edited by Sacrifice, 10 May 2013 - 09:10 AM.