Scientific Name:
Serrasalmus Geryi
Local Names:
Violet Line Piranha, Geryi Piranha, Racing Stripe Piranha
Origin:
Brazil; Para - Araguacema, Rio Araguaia.
Physical Aspects:
Geryi are very deep bodied fish with brilliant glimmering scales. They are best known for the dark purple racing strip that runs right along their back right up to their chin.
Maximum Size:
10" although anything over 8" is rare in captivity
Sexing:
Like most piranha you cannot tell the difference between male and female.
Temperament:
They are a somewhat peaceful piranha and many experienced hobbyist with large tanks have had success keeping them in groups. Although it really depends on the fish and is not recommended unless you have a very deep understanding of the fish and its behavioral habits and have a large tank to support a group...a fat wallet wouldn't hurt either as these fish fetch a hefty price tag.
Tank Requirements:
Very rarely Geryi are brought in as juveniles (around 3-4"). As a solitary specimen they could be kept in something like a 30 gallon long for a very long time. Anything over 6" would be better of a 55 gallon and that would be fine for life. Anyone attempting a cohab is recommended to have at least 125 gallons or a 180 depending on the size of your group regardless of the size as they are parasitic fin nippers.
Diet:
Like most piranha they are carnivores and do well in a diet consisting of fish and seafood. A nutritional supplement such as a spirulina vitamin additive is recommended.
Comments:
The Geryi Piranha is one of the most beautiful Piranha out there. With its beautiful shimmering scales to its very regal yet bad ass attitude this fish commands attention when you walk into the room. An awesome fish with a great temperment. If the price tag wasn't so high I personally think this piranha would be kept by a lot more hobbyists.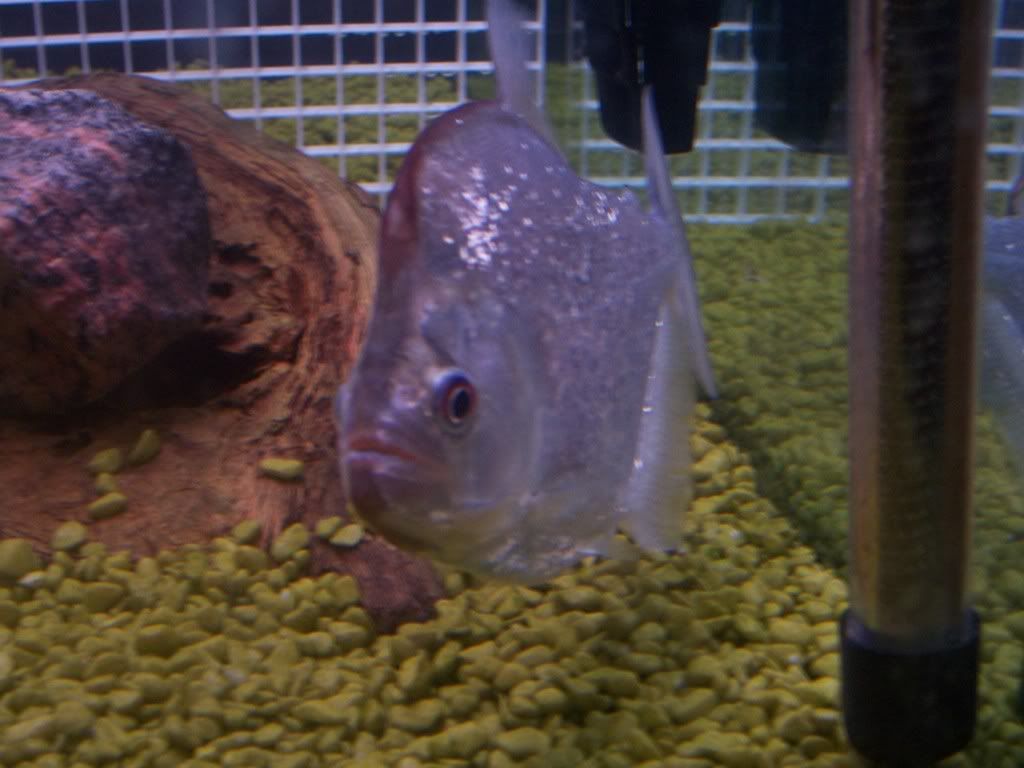 I know there are other Geryi owners on here.. swing me your pics and ill add some